It had been a generation since The Great Hunger had ended, and a third of Irelandís population had died or had been dispersed across the landmasses of the earth, never to return again. In the towns and hamlets throughout the countryside the mourning once reserved for the dead was now focused on the living. Emigrant wakes marked the final passage away from home, family and friends. A generation of young people short on money and prospects at home took the great leap of faith and left for England, Australia, Canada, and The United States. Our story begins in the south of Ireland, County Tipperary to be exact, in the town and surrounding environs of Clogheen.

William Sullivan, a Slater by trade, lived with his wife Margaret and eight children in a nondescript dwelling near Main Street in Clogheen. Most of what is known about William and Margaret is lost, but the legacy they left us cannot be denied. Having married the year after the Great Famine began; the family seemed to prosper despite the perilous times. But now the children were becoming of age and marriage and families of their own began to occupy their thoughts.

Mary, the second oldest of the daughters and fourth in birth rite, fell in love with a young revolutionary ten years her senior. James Fleming lived across the Knockmealdown Mountains that stretched between the counties of Tipperary and Waterford. During the uprising of 1867, James and his brothers along with other Fenians perused by British soldiers escaped and took refuge in the Monastery of Mount Melleray. James left Ireland for Canada, working his way west on the railroad construction gangs and later entered the United States in 1870. In 1873 Mary, at the age of 16, followed James to the United States and met him in the upstate New York town of Kingston, where they were married in October of that year.

Christopher Sullivan was sixth born, and came to the Massachusetts town of Quincy in April 1885. Christopher was a miller by trade, the equivalent of a latter day mechanic, had no trouble finding work in the mills and factories of New England. I donít know much about Grandfather Christopherís early years in this country. Like most men his age he sought the companionship of others from the old country, especially those from his hometown. One such friend was Patrick Mulcahy, brother of Mary Mulcahy who was betrothed to his brother Charles. Patrick would marry Mary Mulcahy, the sister of Catherine and after only five years together bury his wife here in Calvary Cemetery. Later, it was Patrick, filled with compassion upon learning of the deaths of his brother in law and friend Christopher and his wife Catherine, donated the deed to this plot of earth.

Grandmother Catherine OíDonnell entered this country through the port of Boston in 1891, and was joined soon thereafter by her sisters Margaret and Mary. She, as did most young Irish immigrant women, worked as a domestic in the town of Newtown. Catherine, like Christopher, was also from Tipperary, and they may have known each other before they left Ireland. But of this I canít be certain because so much of the family history will never be reconstructed. Christopher and Catherine were married in Sacred Heart Church in Newton Center September 3, 1894.

<![if !vml]>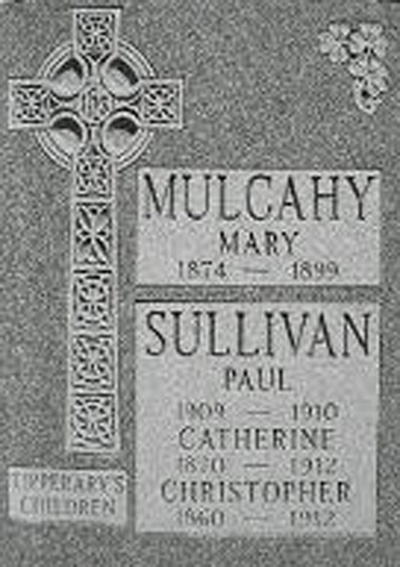 <![endif]>Charles, the youngest of the Sullivan offspring immigrated to Quincy in September of the following year along with Margaret Mulcahy, and they were married in November of that year. Our Grandfather was his best man. Charles, a plasterer by trade worked as a laborer in the construction trades, and later in the shipyards of Quincy. The house he built at 44 Pearl Street in Quincy still stands today, and is one of the finest homes in that part of the town. Charles was known for his hospitality, and opened his home for many family members looking for a new start here in the States. Charles would be the only member of his generation in America to return home to Ireland.
And so began the American Experience for the offspring of William and Margaret Sullivan. The children of Tipperary. Their aspirations were simple. Work, establish a household, and raise a family in the tradition of Mother Church. In no way does this diminish the hopes and dreams they held so dear. They passed from this earth far too soon. As did many others of their generation. One undeniable fact is evident however. Those of us gathered here this morning owe a debt of gratitude to those that came before us.
The monument erected on this site is not simply for those that have passed on, but for those of us that live as well. So that we may remember through their sacrifices the gifts bestowed upon us. We the grandchildren, and great grandchildren of Catherine and Christopher Sullivan, lovingly dedicate this monument in the name of their children. William, Mary, Arthur, Joseph, Edward, and Margaret.
- Read at the dedication of the new monument erected at Calvary Cemetery on November 14, 2004 -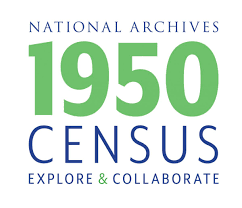 The 1950 Census Is Here
Click here for the National Archives site
See tipperaryschildren.com US Census Page
Read
Personal recollections of 19th century Rosendale by Joseph A. Fleming
Transcribed and indexed by Linda Tantillo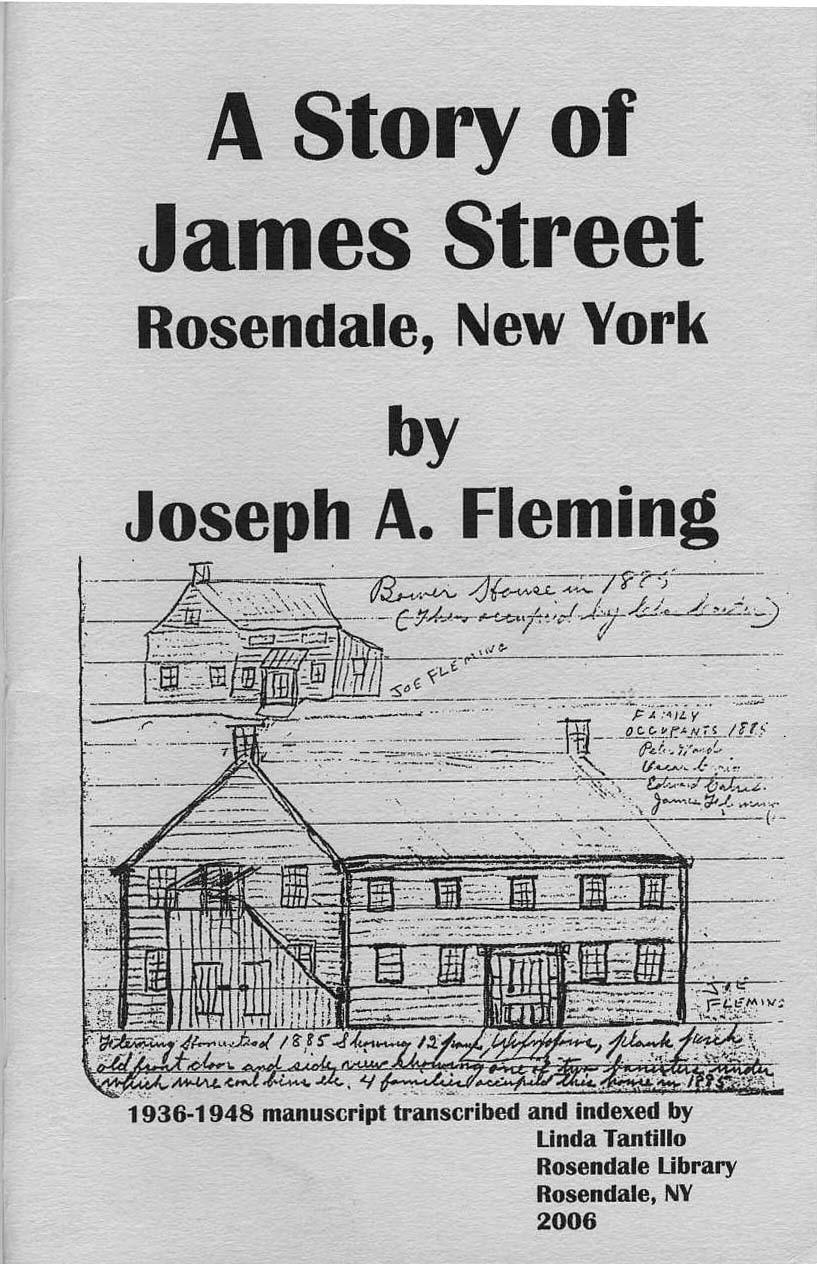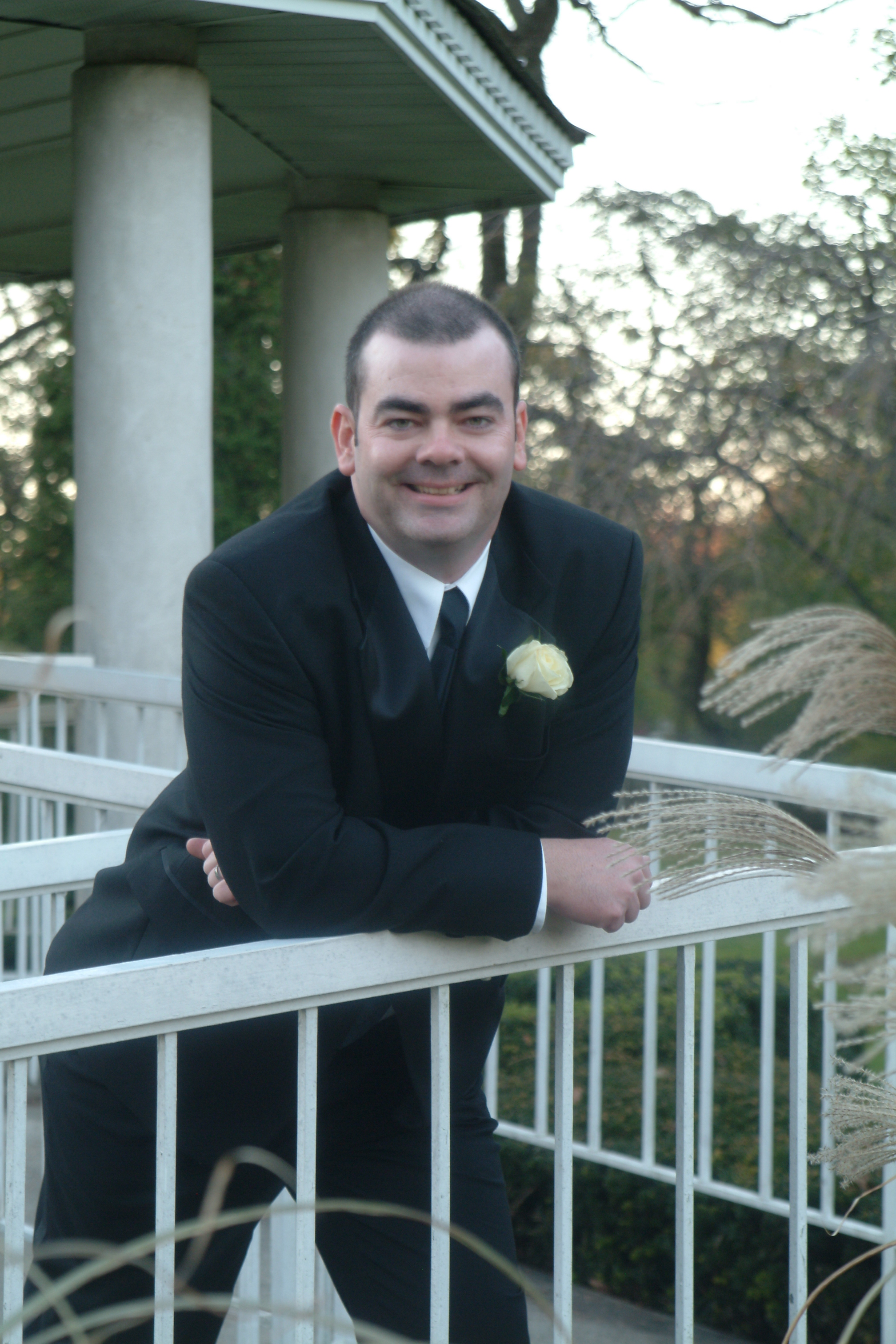 Remembering
Michael Coyne
1 September 1971 - 14 October 2011
Do you have questions? Would you like to contribute? tippwebmaster@yahoo.com