The Family News Letter
Vol. 4
Articles:

Here And There

The Mallon and Duffy

Families Part 2

Next:

Abraham, Martin, and

Paul (And Maybe Michael)

The immigration story of

the Sullivan brothers








Tipperary's Children

The Duffy Cush and Mallon Families









County Tyrone
About the Picture
The photo I chose for this newsletter is one of the more interesting family snaps in my mother's collection. For several years I've been trying to find out the identities of some of the people shown here and until now all I had was conjecture. This is more than an ordinary photo. It is what I would call an event photo because I believe subjects are gathered together for what might be a special family occasion. It also happens to be one of my favorite photos in my mother's collection.
Genealogists deal with facts, carefully sifting through birth marriage and probate records for scraps of information that may uncover a link to new branches on the family tree. But our family history is not just about birth, marriage, and death but about the more ordinary things that make us who we are. It is unavoidable for me to wonder what these people were like and to attempt to explore the human element without overly glorifying them at the same time.
My guess here is that this is a family photo taken around 1932. Let's begin with the one person I can positively identify and that is my grandfather, John Duffy kneeling in the lower right corner of the picture. Judging from Mother's other family pictures I believe the young man holding the dog is Joe Mallon, and to his right is his brother Pat Mallon of that I am reasonably sure. Since I am reasonably sure about the two Mallon children I am confident that also present in the photo are the two younger brothers John and Malachy Mallon (b.15 June 1922). Malachy would be about ten years old and that seems to be a plausible assumption.
Recently I asked my cousin Bridie Skeffington in Reaskmore if she could possibly help with identifying others in the photo and she was able to help with the people in the upper row. Many thanks Bridie. From L to R are: Frank Bigley, Pat Cush (Bridie's father), unidentified, Mick Cush, and Patrick McDonald's father John McDonald. Since Pat Cush and his father Old Mick are in the photo, I am assuming that standing between them is Alice Cush, who was my mother's Godmother and at some later date I hope to verify this to be true.
Many thanks to the folks here and in Ireland especially cousins Bridie Skeffington and Brendan Duffy for their help with this newsletter.
Here and There - The Mallon and Duffy Families Part 2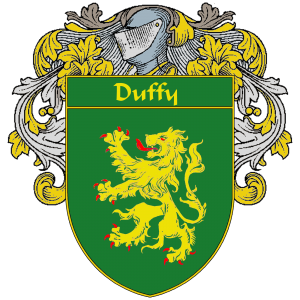 When writing about family history I sometimes question my ability to write about people and places of which I have little or no memories. After all, it was my mother who was the link between the generations both here and in Ireland and how much can I add to that. I take some consolation in the fact that I have become the link to the next generation and embrace the task of preserving what I know about those that preceded me in the hope that it will be of some value in the years to come. What is recorded here is by no means definitive, but rather an honest effort to bring together the facts as I understand them to be, as well as the family history related to me by my mother. If there are errors I apologize and I will endeavor to correct them as I find them. History, whether it is family or otherwise is a constant effort to be precise with the facts, but since there are few firsthand sources left to draw from, I will proceed with what is available and present them as I find them.
As a child I had little understanding of the family tree here with the exception of my Uncle John Duffy, my mother's brother who preceded her entry to America by six months in 1929. Duffys Here attempts to put together a picture of the Duffy family that came to America at the beginning of 1911 with Michael Duffy. Before I do that, a brief look at the family tree in Drumnafern, County Tyrone Ireland. For our purposes, the story of the Duffy family will begins sometime between 1864 and 1865 when Daniel Duffy the son of William Duffy marries Ann Mallon. At this point I am not sure where Ann Mallon is in the Mallon family tree but I do know that the Duffy's and Mallons have a strong relationship which is evidenced in several intermarriages including my grandparents John Duffy and Alice Mallon. I am still researching the time and place where their marriage took occurred. After the birth of James Duffy on 19 August Baptized 21 Aug 1866 (Kileeshil Parish), Ann dies a month later on 17 September 1866 most likely from complications of child birth. On 14 June 1866 Daniel Duffy marries for the second time to Bridget the daughter of Thomas Kelly in Drumnafern, County Tyrone, Ireland. There is an obvious and unexplained discrepancy between James Duffy's birth and Daniel Duffy's marriage to Bridget Kelly both of which have been sourced to Ireland marriage and birth registers. James Duffy would marry Mary Ann Keating on 16 Nov 1915 in Clonfeacle, Tyrone Ireland, and after raising a family would pass away on 13 September 1926.
The descendants of Daniel Duffy and Bridget Kelly are:
Thomas Duffy - baptized on 12 May 1868 and died at age 6 in 1874.
William Duffy - baptized 4 June 1870 his death is as yet unrecorded.
John Duffy - my grandfather and the oldest surviving son was born on 6 November 1872 and baptized 20 November 1872.
Daniel Duffy - born 5 January 1875 and baptized 6 January 1875. He later leaves home and finds work as a tram operator in Duncairn, Antrim County.
Terence Duffy - born 23 April 1877 and baptized 24 April 1877 will follow his younger brother Michael to New York in 1915. Both will marry before the end of the decade.
Patrick Duffy - born 21 November 1879 and baptized 22 November 1879. He dies just before his third birthday in 1882.
Michael Duffy - born and baptized 30 April 1882, leaves for New York in 1911 (before the Irish Census of 1911).
Mary Ann Duffy - born 5 September 1886 the only daughter, will marry James Mallon in 1911 forging a stronger relationship with the Mallon family.
Duffys There:
Mary Ann Duffy Mallon 1886 - 1922 Reaskmore Co. Tyrone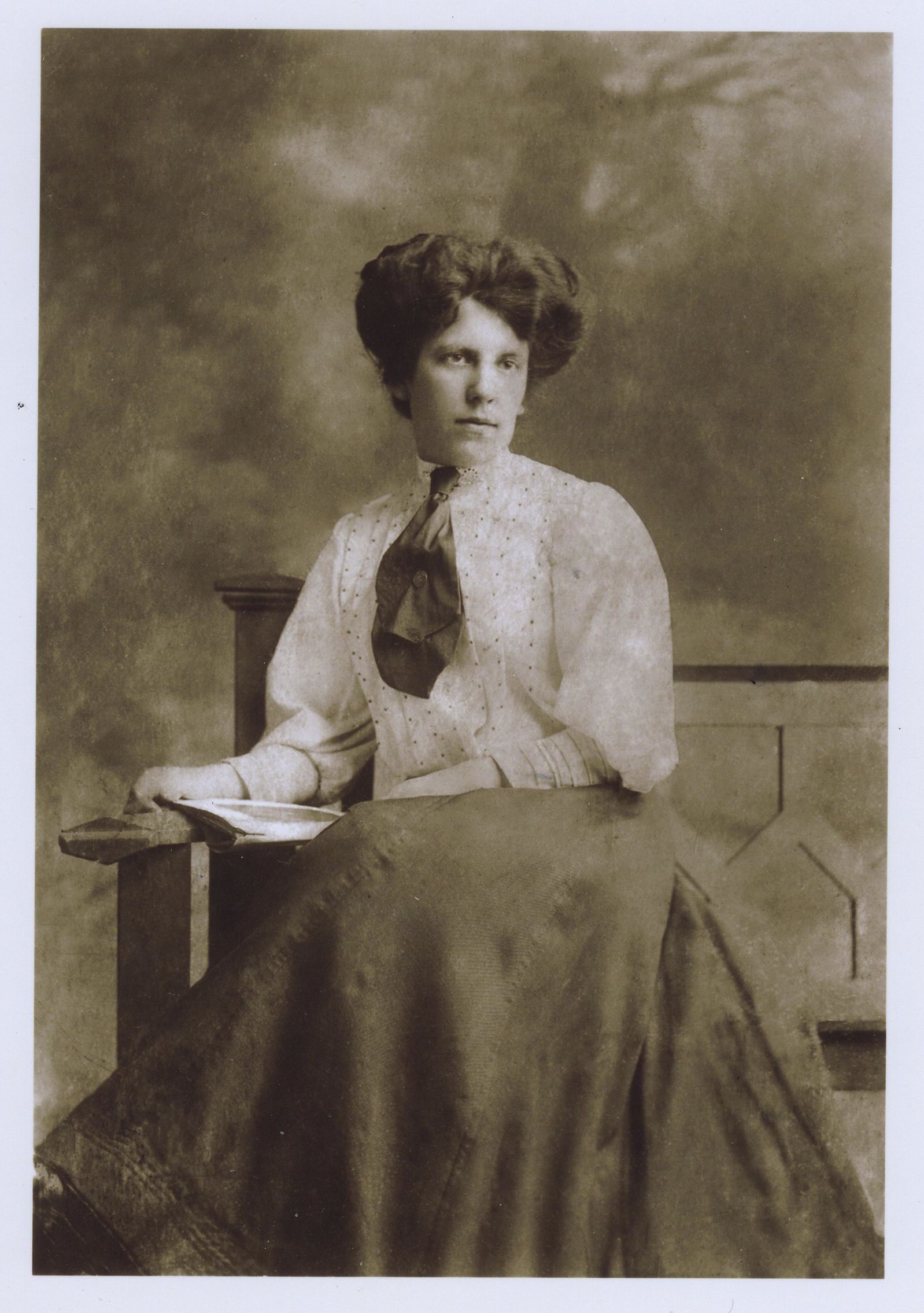 Mary Ann Duffy daughter of Daniel Duffy and Bridget Kelly marries James Mallon bet. July and September of 1911.
The children of James and Mary Ann are:
Joseph Mallon 1913 - 26 Mar 1991
Patrick Mallon 28 Aug 1917 - 10 Nov 1989 - Adopted
John Mallon 1919 - 14 Jul 1986
Malachy Mallon 15 Jun 1922 - Jun 1971
I believe the four Mallon children are pictured in the banner picture above with grandfather John Duffy to the right. Patrick was adopted by the Mallon family and raised as one of their own. My mother and her family often referred to him as "Our Pat". Mary Ann Mallon died of complications of child birth on 15 June 1922. Young Malachy, shown below with his cousins Sarah, Rose, and Bridget was later adopted by his Uncle Mick Duffy and wife and went to live with them in Scotland. The likeness between my mother and her Aunt Mary Ann is remarkable.
James Duffy - Reaskmore Co. Tyrone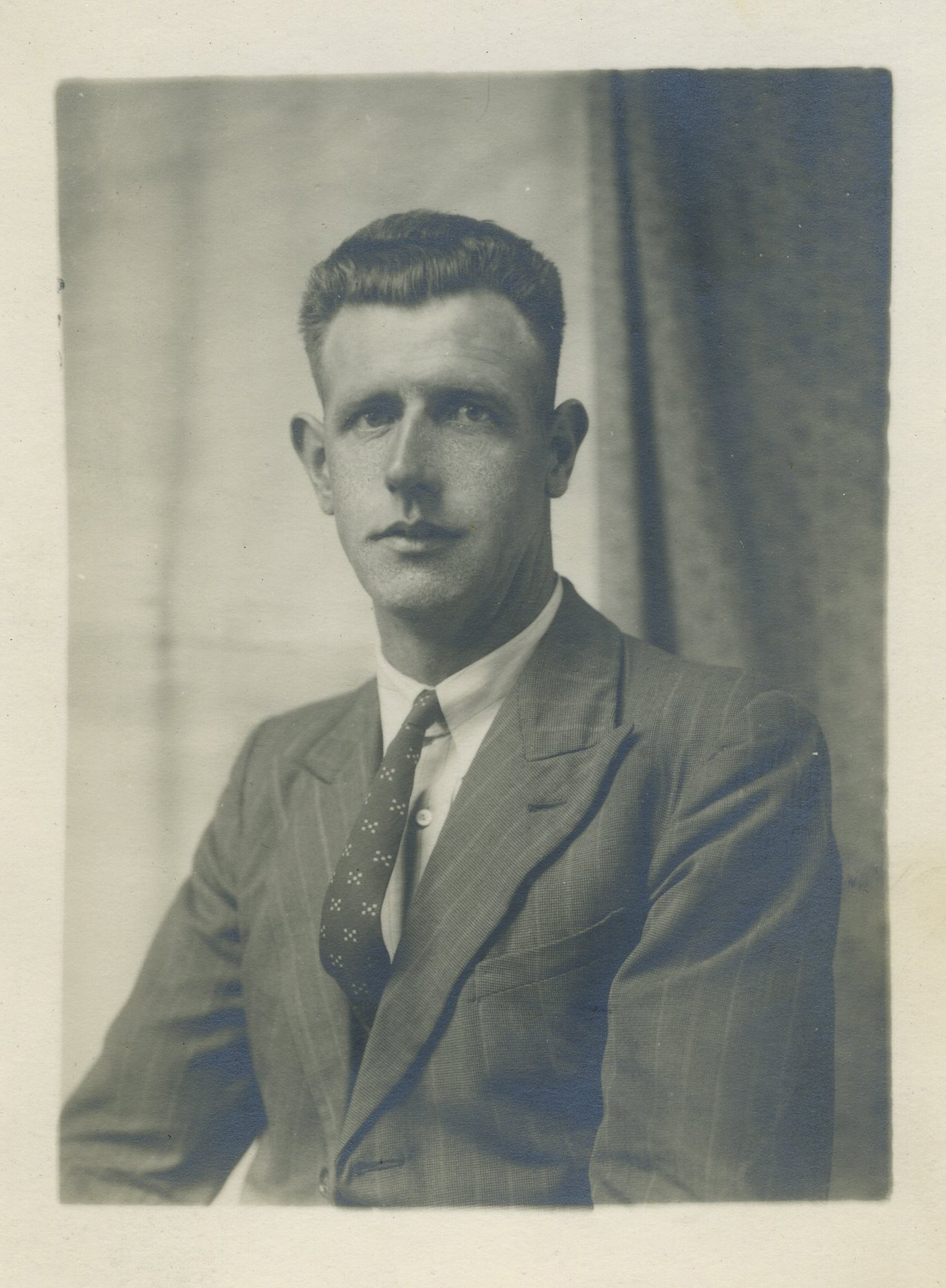 Sadly, although I never had the opportunity of meeting my Aunt Sara, I did however have the pleasure of meeting my Uncle Jimmy and wife Maureen in the summer of 1988 with my family. A little more than an hourís trip from Reaskmore to the coastal town of Bangor, brought us to a modest but lovely home by the coast on the Irish Sea. My mother once told me that her brother Jimmie had at one time or another had Republican ties which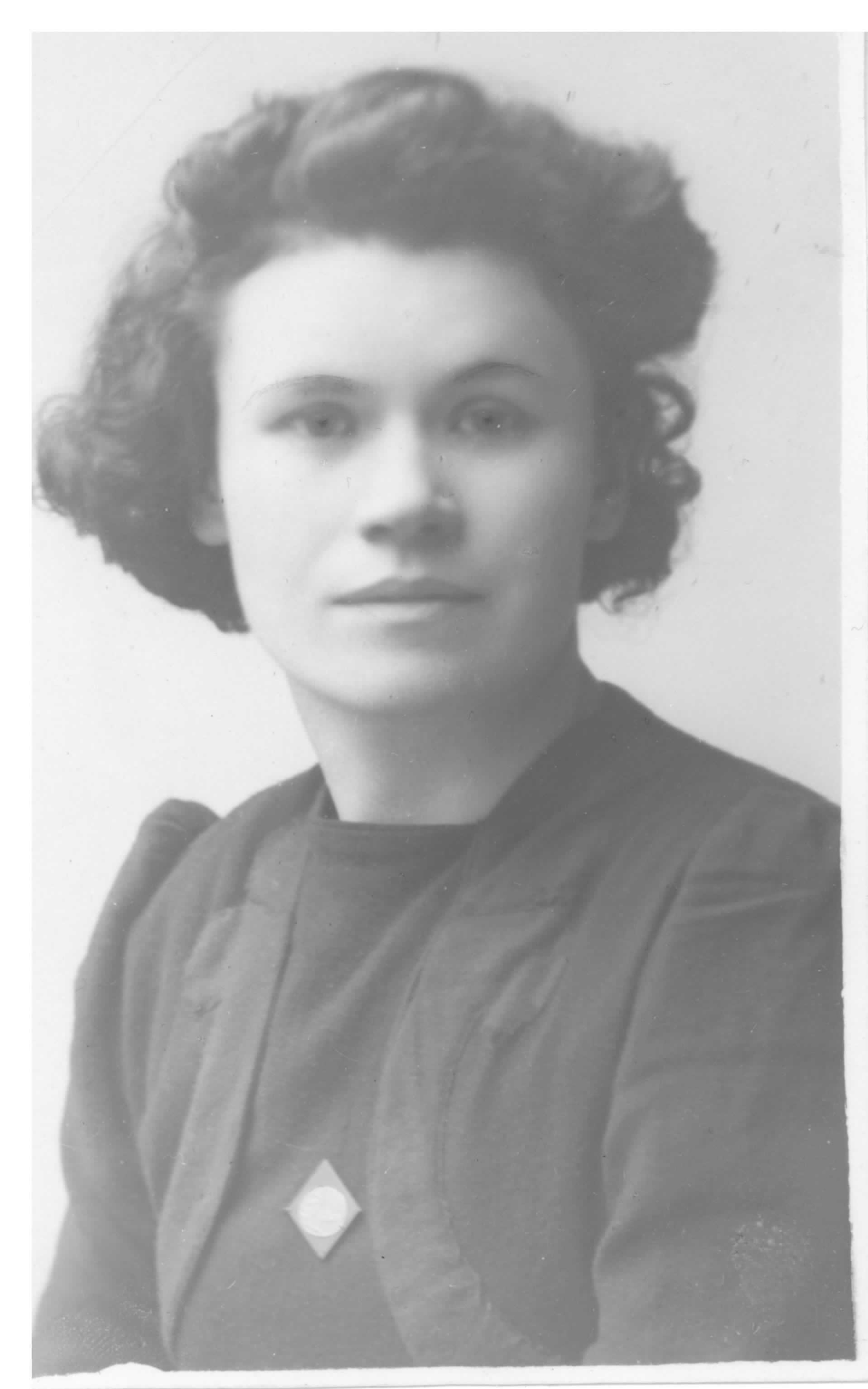 put her at odds with him. But if there were any differences between them, I was at a loss to see it. What I did see was an unconditional love and respect they shared for one another.
Uncle Jimmie drove a cab for a living by day, and collected and repaired clocks in his spare time. He truly loved his life and his family. Jimmie and Aunt Maureen together had I believe seven children two of which, Geraldine and Brian were present on the day we visited. Geraldine is closer to my brother Edís age while Brian was was a bit older. Brian was a good fellow, amiable and good natured, and the children took to him immediately. We would learn of Brianís passing nearly a decade later.
Maureen Finnegan was born in County Sligo in June of 1918. My recollection of Aunt Maureen was that she was a very quiet woman but it is very difficult to have an accurate assessment of someone who I had so little time in which to chat. Thinking back to that day, I wish that I had more time to become aquainted with her and tell her more about myself. Hopfully I will be able to make contact with her children at some time in the future and expand the Duffy family history.
James Duffy would pass away on 30 Sep 1996 but mother would not be there to say goodbye. Her own health was failing and she much too frail to travel. My Aunt Maureen would survive her husband and pass away at the age of 96 on 25 Nov 2012.
Rose Duffy - Reaskmore Co. Tyrone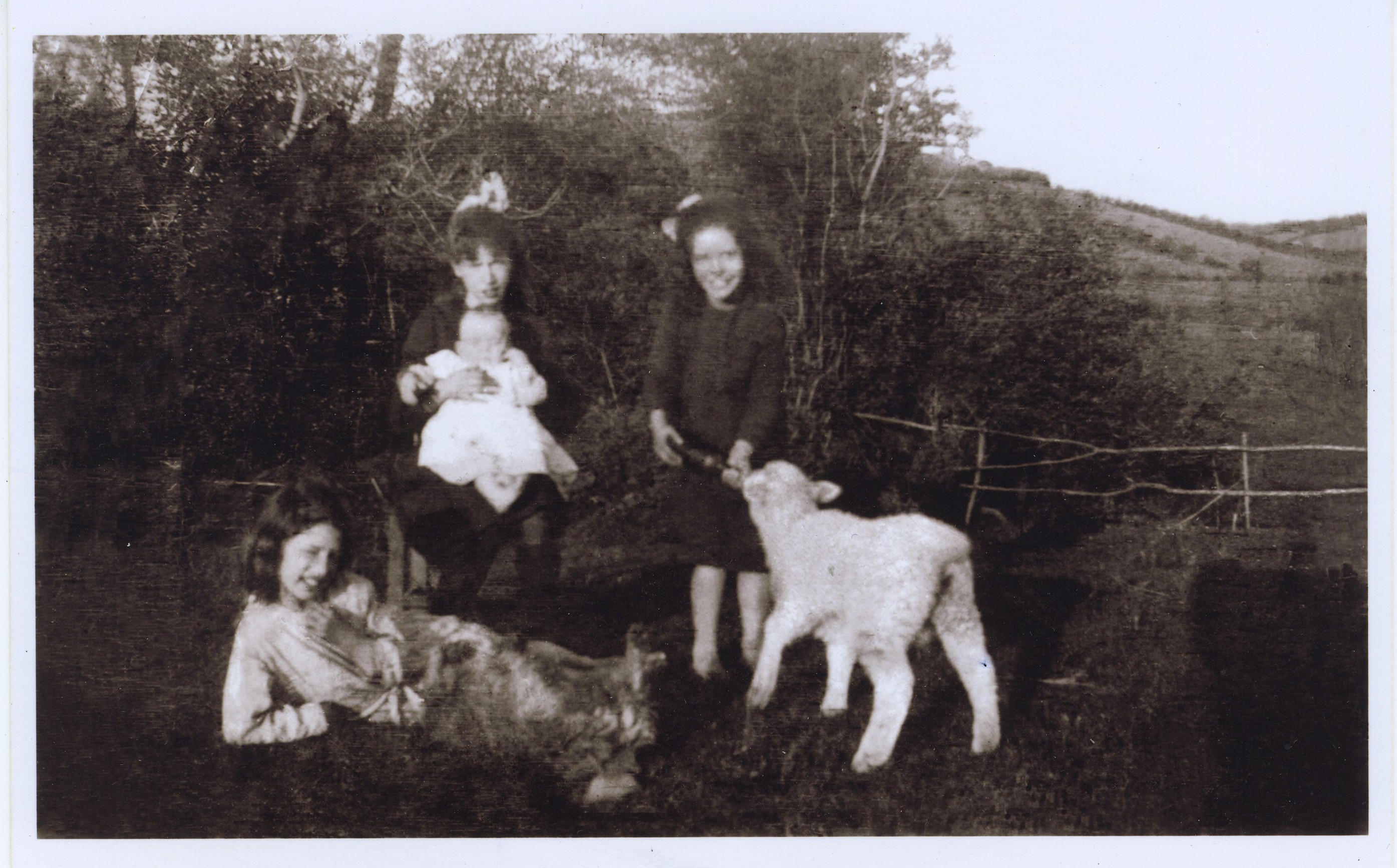 Mother spoke of her sister Rose from time to time, and the profound affect her premature death had upon herself and her family. Rose was the oldest daughter, adorned with flaming red hair, slightly plump and full of energy. As such, my grandmother depended upon her assistance with the household chores and care of the farm animals. She was in charge in her motherís absence and had the respect of her brothers and sisters. On a summerís afternoon in August, while her father John and her mother Alice were away visiting a neighbor the unthinkable happened. Cousins John and Henry Mallon had stopped by the house to visit and Rose prepared some tea and stepped into the next room to brush her hair. What happened next was related to me by my mother and many years later, confirmed by a newspaper clipping sent to me by my cousins in Reaskmore.
They heard a commotion in the next room and Henry called out to her but received no answer. At that point her brother John Duffy and returned home and asked where she was. Henry and John went to see what happened and found Rose slumped on the floor ďin a faintĒ and the boys helped carry her to the front room. The young girl was unresponsive and Henry feared the worst. Rose Duffy, age fifteen had succumbed to a massive heart attack, a condition that would plague both Mallons and Duffys as our family history confirms.
And so it was a great shock to John and Alice Duffy who at the beginning of the day left their daughter in perfect health, were planning her burial the very same time the following day. To make matters worse, the medical coroner would require evidence as to the cause of death thereby causing more angst for the family. The matter of this and subsequent events I will leave to the accompanying newspaper article which appeared in the Tyrone Courier. There is no way to tell how different my motherís life would have been had Rose grown to maturity, but it was evident that her path had changed forever and from this point on Bridget was the eldest daughter and acquired all the responsibilities that went with it. In the picture to the left taken in 1922, Rose is holding young Malachy Duffy, on the left is Sara Duffy and Bridget Duffy is to the right feeding the lamb.
The Tyrone Courier 9 August 1925 PDF
Sarah Duffy - Reaskmore Co. Tyrone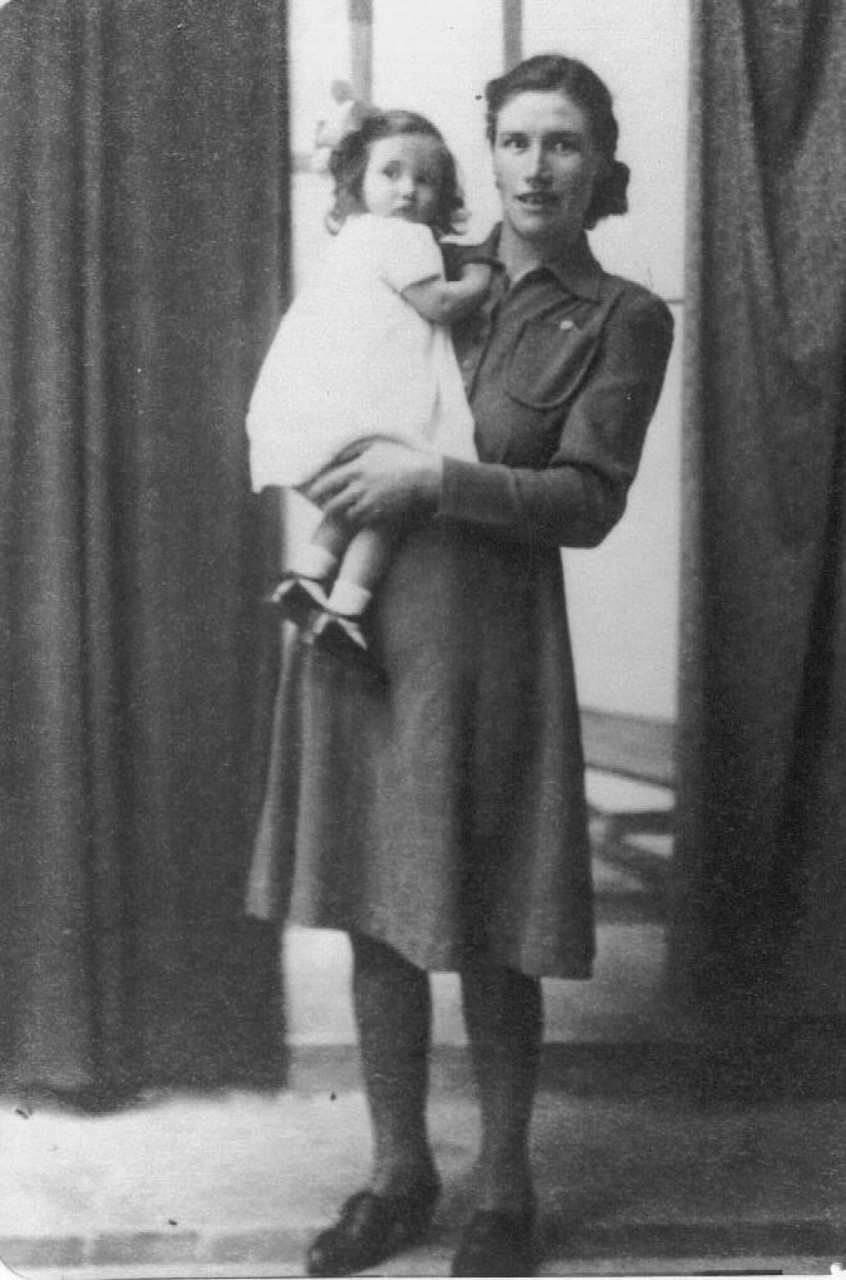 Oddly enough it seems as though I am a bit more familiar with Aunt Sarah in a peculiar sort of way as a result of the letters she wrote to mother over the years. Sarah Duffy married Patrick Cush in the early summer of 1942. The Cush family were longtime neighbors and friends with the Duffy family and so it was considered a good match for the couple. Patrick Cush was seventeen years her senior and well established in the community.
On the first day of December 1931 my motherís uncle James Mallon passed away leaving his wife through a second marriage and three young children to manage the family farm. Sarah (McGirr) Mallon was ill suited for such an undertaking and planned to sell the farm in order to settle the estate and move to more affordable accommodations. This of course sent shock waves through the family when they realized that the land that had been in the family for generations, would in all probability pass on to outsiders. The Mallon and Duffy families wished to retain the land that had been in the family for generations, and it was their hope that John Mallon would return from Glasgow and take control of the property.
The period we call the Great Depression came much earlier to Ireland and was perhaps more severe and there was little money to be had, not to mention for the purchase of land. My mother and her brother John helped to send some of their savings in order to help settle the estate and insure that Sarah and the children were secure financially.
Patrick Cush would make the necessary repairs and upgrades to the house and sent the progress reports to mother. It is my opinion that Pat Cush was as good as anything he set his mind on accomplishing. He would later build the house that he and Sarah would raise their family across the road from the ancestral family home on Reaskmore. Patrickís efforts at home as well as the contributions of mother and John Duffy secure the Mallon property which is still in their name today.
Sarah and Patrick Cush raised a family of four children. Their oldest Michael, (died in infancy), and Cecilia , Patrick and Bridget. Pat and Sarah would eventually take control of managing the family farm on Reaskmore as John Duffy was entering his seventh decade and also recovering from a broken leg making it more difficult to interact on a daily basis. Grandmother Alice would pass away on 2 December 1942 after a protracted illness left her disabled and very weak.
Through the years grandmother would write as often as twice weekly until crippling disease made it impossible, in which case she would dictate to Aunt Sarah. Sarah herself would continue to write until she herself was incapacitated and her daughter Cecilia would do the same. Patrick Cush would pass away around 1958, and Sarah would survive him by nearly twenty five years and become increasingly dependent upon her son and daughters. It is my regret that I never had the chance to meet my aunt and uncle, but their children are their greatest legacy.
Duffys Here:
Michael Duffy New York, NY April 17, 1911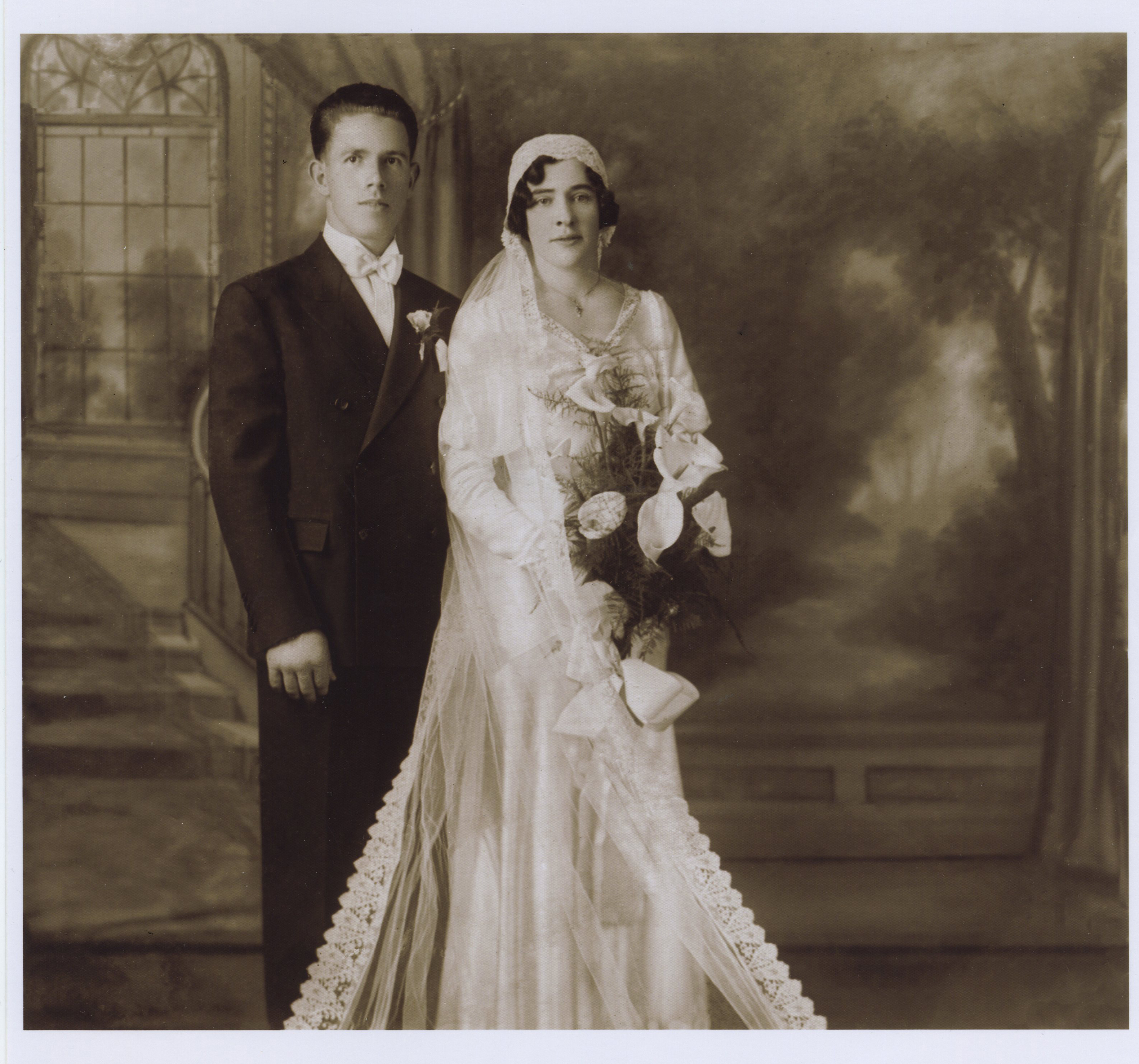 Admittedly there is little to pass along about Michael and Bridget Duffy other than what I have been able to piece together from the smidgens of information gathered from US Census sheets and passenger lists. Michael worked with his brother Daniel in Antrim as a tram operator before leaving for New York. He arrived in New York on 8 April 1911 a passenger aboard the SS Laurentic. He married Bridget Tuohey born in Cork Ireland, the daughter of John Tuohey and Nora Tigott in St Monica's church on 10 Aug 1919. According to the Census for the years 1930 - 1940 they had a daughter Beatrice born in 1920, and a son named Daniel born around July of 1928. After the death of his brother Terence in December of 1939, the couple adopted and raised young Evelyn. Her story is related in Terance and Elizabeth's story below. Michael found employment with the New York City Sanitation Department, where he worked for many years. He passed away sometime in the early to mid 1960's in his eighties. I realize there is lack of perspective regarding Michael and Bridget and I am hoping someday I will have more to add to the first of their generation to come to America.
<![if !vml]> <![endif]>
<![if !vml]> <![endif]>
<![if !vml]> Terence Duffy Bronx, NY October 20, 1913 <![endif]>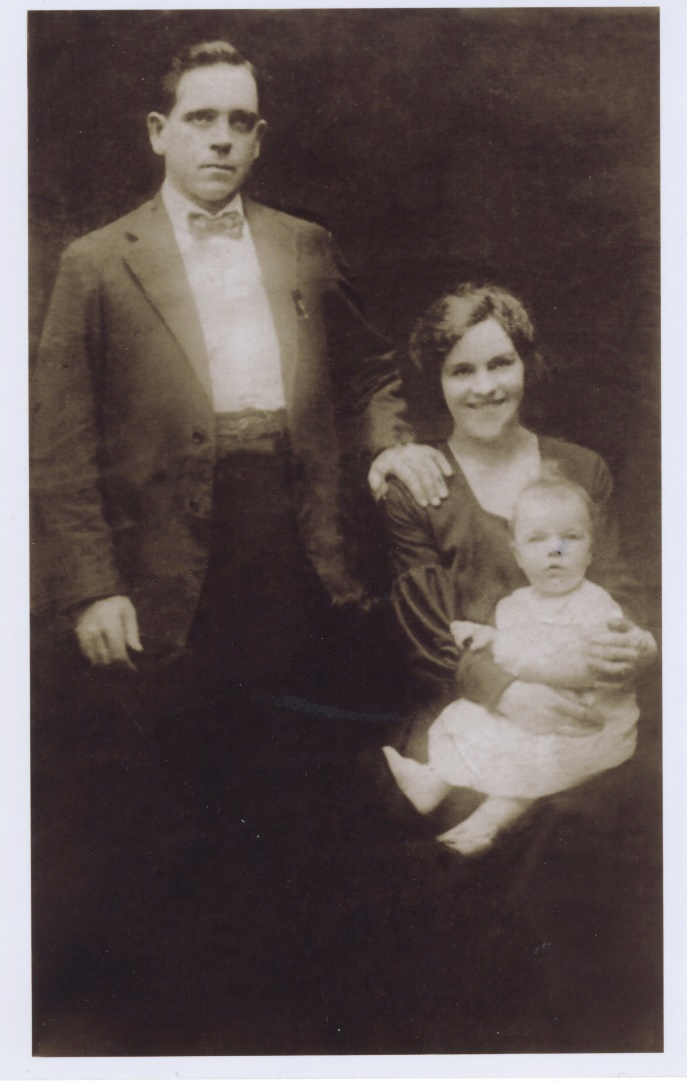 <![if !vml]> <![endif]>Terence Duffy and Elizabeth Callan were married on 6 June 1918 at Corpus Christi Church in Manhattan, New York City. Terance was born on 23 Apr 1877 in Drumanafern, Tyrone, Ireland, the son of Daniel Duffy and Bridget Kelly
Elizabeth Callan was the daughter of Luke Callan and Elizabeth Sherry born between Oct-Dec 1895 in Castleblayney, Monaghan, Ireland. Elizabeth is one of four children, three girls and one boy (Family Chart) and the Callan family appears in the Census of Ireland for 1901 and 1911. The Census for 1901 shows that Elizabeth, a farmer, is a widow and head of the family. The twenty year old Elizabeth arrived in the Port of New York on 7 October 1915 aboard the SS Cameronia.
Terence and Elizabeth experienced the birth of their first child Sarah on 18 November 1919, but lost her early the following year on 1 March 1920, due to influenza. I believe that the picture to the left is of Sarah and her parents in early 1920 before her death. Terence and Elizabeth had four other children between 1920 and 1930 Terence 1920, Luke 1923 (my Godfather), James 1925, and Jean Evelyn 1929. Elizabeth did in Lincoln Hospital on 2 October 1934 the cause of death is listed as Incomplete Abortion Septicemia (possible miscarriage). She was only 38 years old. Terence worked for the Department of Highways until his death on 19 December 1939.
After the death of their father the three boys were taken in by a family friend named Patrick McCool where they remained until their respective enlistments in the Navy during WW2. I remember meeting Mr. McCool a least once during the summer of 1961 at his farm in Poughkeepsie, NY. My mother and I took to the road with my Uncle John Duffy, and visited with Evelyn and her husband Joe Boyle. I still remember it as a very pleasant experience over fifty years later. I don't ever remember meeting Terence or James Duffy, but heard about them many times in conversation between my mother and My Uncle Luke. Uncle Luke and Aunt Pat (McGeney) were my God Parents, and I probably saw them more than any other Duffy. I loved them both, and thought of them as such opposites of personalities that just somehow complemented each other to no end. My impression was that Aunt Pat was a plain spoken no holds barred individual, while Uncle Luke was much more laid back and slow to anger. My parents could not have picked a finer couple to serve as my sponsors.
Evelyn's experience was less joyous, having been taken in by her Uncle Mick and Aunt Bridget Duffy. A story as related to me by my Aunt Evelyn was that her Aunt Biddy mistreated her and but for the intervention of my mother, her mistreatment would have remained unchallenged. There was an unmistakable bond between the two ever after. In the Summer of 1962 while visiting the Gallagan family in Windsor Place Brooklyn, I met "Aunt Biddy" she was a very spontaneous individual and due to my lack of maturity and poise I found it difficult to relate to her. This is less of a criticism and more of a latter day observation on my part. I adored my Aunt Evelyn, and I remember as a child attending her wedding to Joe Boyle in East New York at seven years of age. It was my opinion that she was the most beautiful woman I knew, with a loving personality to match. Evelyn is the very image of her mother.
John Duffy - Brooklyn NY March 6, 1929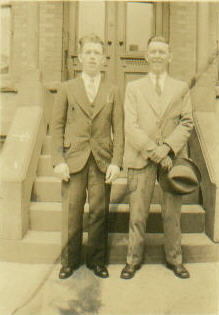 Early one bitterly cold March morning in 1963 my mother woke me gently and told me that my Uncle John Duffy had passed away. This morning we would both be attending 6:30 mass to pray for the soul of her oldest brother. John was the second of her siblings to pass away, her older sister Rose having tragically died years earlier from a heart attack at fourteen years of age. My mother was heartbroken, even though she knew he was ill and it was only a question of time before the ravages of cancer would take him. It was not at all helpful that she and her brother's wife Anne were not speaking at the time. But feelings would have to be put aside and protocols of respect for the dead as well as the living would be followed.
If I did not know my Uncle John very well, I knew even less about my Aunt Anne. We children did not get to see either of them very often. But I clearly remember one of the times he visited our house in Queens NY and how his face lit up when I came into the kitchen where he and my mother were talking. He was an amiable fellow with a brogue, no a very distinct brogue, that I began to distinguish from speech patterns of other Irish immigrants. More a mixture of Scots and Irish, but no less Irish. By the time I had reached my early teenage years I realized that I had become deaf to my mother's own speech patterns, and occasionally it would be my friends that would bring it to my attention. The one exception of course, was when I incurred her wrath, and she would repeat a litany Gaelic phrases that I swear to this day are unequaled in the English language.
Some of my fondest early memories were the trips with my family to visit with the Gallagan family on Windsor Place in Brooklyn. Andrew Galligan and Beatrice, Anne's sister, were regarded as family and the fact that the relationship was more than that was a testament to loving personalities. At the time I was much too young to understand the divisions that had taken place
between my mother and her sister-in-law Anne. According to my mother, much of what kept hem at odds was the family property in Reaskmore which for all intents and purposes was to pass to her sister Sarah and Pat Cush according to the wishes of her late father who passed away in August of 1962.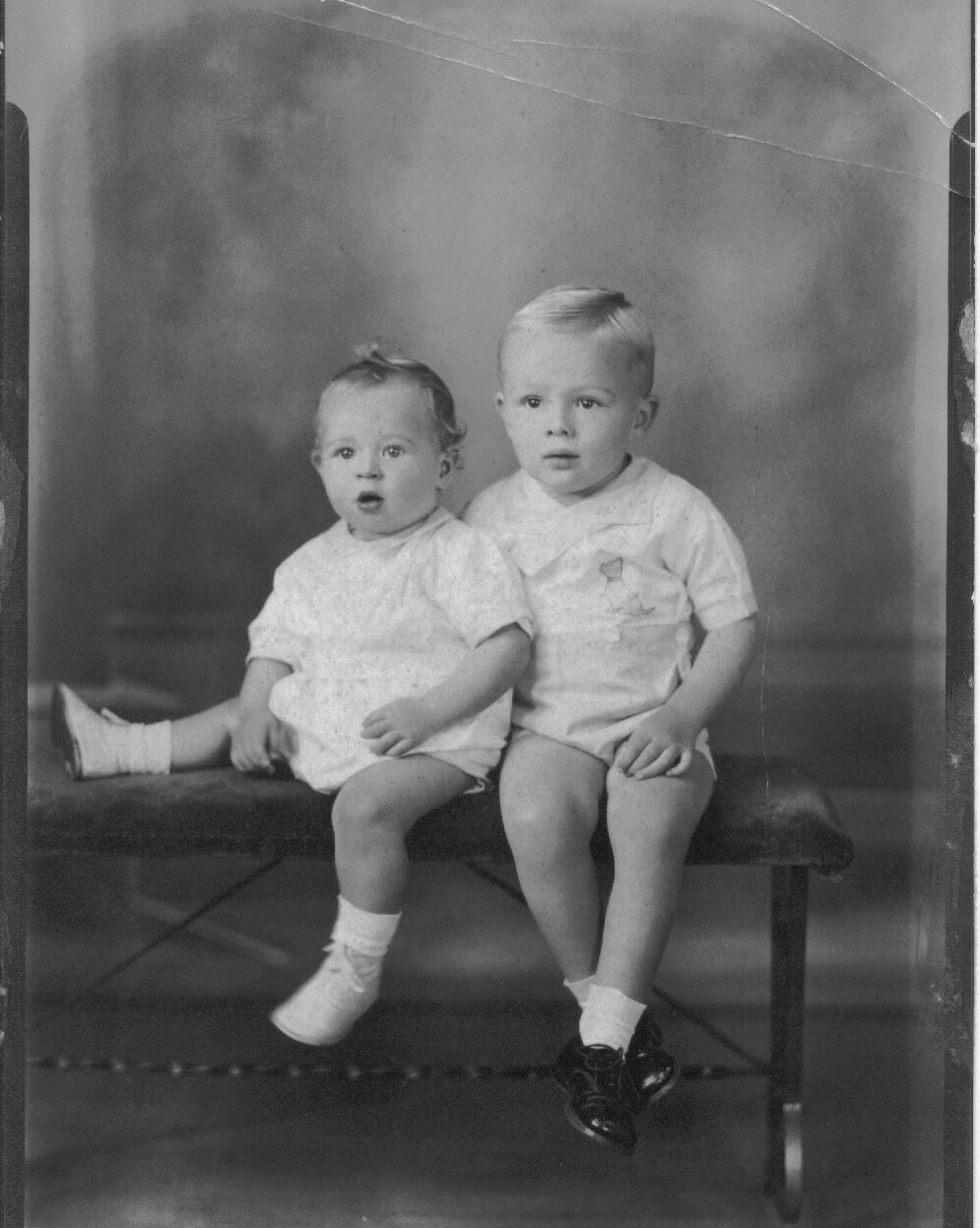 John Duffy was the oldest of five children born on 20 July 1907, to John Duffy and Alice Mallon at Reaskmore Road in Drumnafern County Tyrone, Ireland. He spent his early life tending to his parent's farm, but he realized early on that his prospects lay elsewhere and planned his departure to the United States. John entered the United States on March 6, 1929 (my father's birthday) and with the help of his uncle John McCann found lodging in the Park Slope neighborhood of Brooklyn, NY. He eventually found work as a laborer, but as my Mother's letters from her family insinuate, it was spotty at best in those early years. My Mother said he was a sapper, helping to build the new independent subway that already in the process of construction, but I have not as yet seen anything to confirm that it is in fact true. I can say that if he did find work with one of the several contracting companies, he was indeed fortunate to be working at this low point of what would become a decade long depression.
John Duffy and Ann Reynolds were married on June 4, 1933 and began their family in the Windsor Terrace section of Brooklyn. My cousin, John Duffy was born on 12 August, 1934 followed 18 months later by his brother James on February 13 1936 and sister Anne 22 Dec 1937. Unfortunately James did not survive his first birthday having succumbed to bronchial pneumonia in February of the following year. This was as devastating to my mother as it was to her brother and sister in law. As a child I asked my mother who were the babies in the picture she replied that one of them was in heaven and it had a lasting effect on me. When my Aunt Anne passed away in 1979 I attended her funeral being the only family member still living in New York, and also out of respect for my cousin John with whom I worked at the time. My cousin John and I had the pleasure of working together for the same computer manufacturer from 1970 through 1992, and it was my opinion as well as that of my coworkers that he was a fine person, well respected by his peers and easy to work with. John passed away from heart failure on 24 March 1999, and I sadly remained unaware for three years after the fact. Virginia Marie Gallagher Duffy, John's wife passed away in September of 2011. My mother loved them both, and I did as well.
Bridget Vera Duffy New York, NY December 7, 1929
<![if !vml]>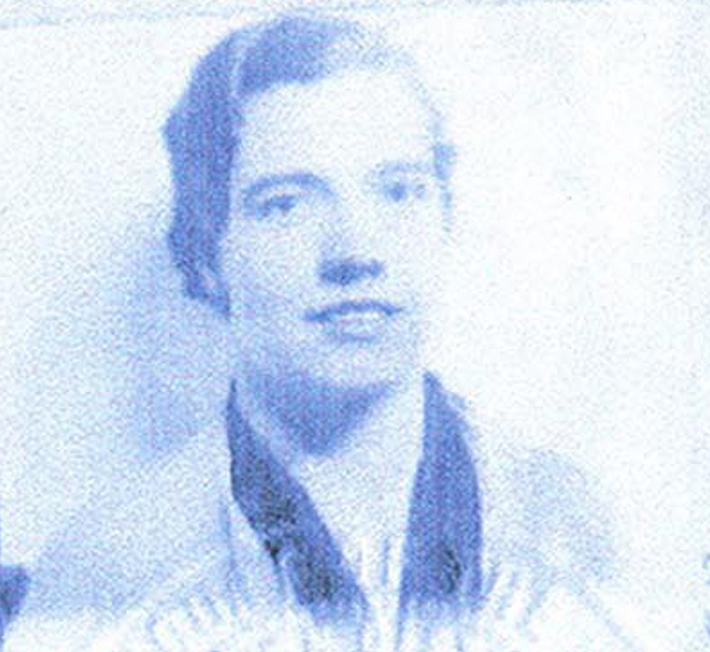 <![endif]>
<![if !vml]> <![endif]>My mother Bridget Duffy, was born on the family farm on Reaskmore Road near the town of Dungannon, Tyrone Ireland on the 29th day of March 1912. At the time, her father John Duffy was already engaged in the spring planting making it difficult to register her birth in the proper time frame as required by law. Mother always told us she had two birthdays but her birth certificate only declares March 29 as her proper date of birth.
Mother grew up in a very close knit agricultural community on Reaskmore Road in Castlecaulfield Northern Ireland. Reaskmore was a farming community composed of almost equal amounts of Catholic and Protestant households but without the turmoil that seemed to prevail in nearby Belfast and Londonderry. As my mother recalled later, they needed each other to survive such difficult circumstances, and it was to the benefit of both groups to coexist peacefully. Some of my motherís neighboring families were Cush, Duggan, Lucas, Mallon, Hylan, Sherry, and McGrath all known and respected by her family. At the age of 11, she was sent by her parents to Glasgow to help her Uncle Mick Mallon and his wife (see below) who was ailing, and needed help with the work in their small shop. She was given the task of opening the shop at 5am and accepting the day's dairy and produce deliveries, an extraordinary responsibility for such a young girl. Every morning the local policeman would pay her a visit and ask "Is everything all right lass?" Later from the age of 14 through 17 she would help support her family by working at a small hotel restaurant in the town of Liphook, England. She would help serve the tourist clientele traveling south from London to the cities of Portsmouth and Southampton during the summer months while waiting for her visa to emigrate to the United States.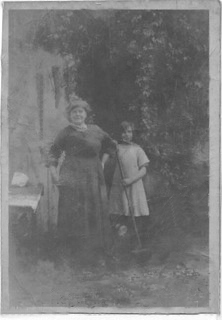 My mother came to New York from Ireland on 7 December 1929, slightly more than a month after the great market crash. She came like so many others at the time, to find work and help support her family in Reaskmore. This was a task for which she was well acquainted since the age of twelve. Her first job after entering this country was performing housekeeping and childcare services for a young couple on the upper west side of Manhattan. As she remembered, this couple paid her almost nothing because they could barely keep their heads above water. Her bed was the kitchen floor, and it was only a matter of weeks before the situation became intolerable. Through a Mrs. Rogers, a woman who helped many young women from Ireland find employment, was hired as a domestic servant to a professional couple near Convent Avenue Manhattan. He was a high school teacher and she a physician who needed help with their two children. There was an obvious bond between her and the children and the position became permanent. She would remain at that job for over thirteen years until she married my father in June of 1943. Mother often spoke fondly of the Chambers family, and of her summers spent with them in Newport, Rhode Island. She told the story of the devastation left by the Great Hurricane of 1938 and how they had just returned from Newport only weeks before.
Elizabeth (Lizzie) Duggan came to NY around the same time or just after my mother and later married John Lucas also a neighbor. John Lucas worked in the construction business and would eventually be responsible for the development of much of Long Beach, NY in the late 1940ís and early 50ís constructing a house within sight of the Long Beach bridge which linked Island Park and Long Beach Island. One of my earliest memories was riding in the bed of Johnís pickup truck with my father and brothers holding on to me so I wouldnít suddenly take flight and bounce out and onto the road. Of course this is something that would not even be contemplated any more, and it would receive the attention of any highway patrolman within eyesight. On that visit I remember becoming totally infatuated with the piano in the parlor, and of course my compositions had to be curtailed so the grownups could hear one another. Not to be deterred, I slipped out of bed early that morning around 3AM and continued my solo act. Inspiration should be encouraged whenever it presents itself.
The decade of the 1950ís was among the most prosperous ever witnessed by Americans. After four years of world war and post war inflation, Americans like my parents settled into what they considered a more peaceful and predictable lifestyle. I watched as our parents marched in great numbers in the Armistice and Decoration Day parades. I took little notice of the subtitle decrease in numbers with each successive year, until a growing distaste for our own war produced a cadence of its own on the path to a place called Woodstock. Memories of the blue airmail letters and rolled up newspapers sent from Reaskmore are still vivid in my memory and her delight upon receiving them in the mail. Upon returning home from work in the afternoon, she would brew a pot of tea, place a Danish pastry on a small plate, and catch up on all the news from home. It was her favorite time of the day.
It was always motherís desire to return to her home on Reaskmore Road and see her parents once more, which she did in 1936, and planned to return a few years hence. However the war intervened in 1939 and her subsequent marriage and raising a family canceled any homecoming plans indefinitely. My motherís letters from home are a rich source of information about the day to day life of her family which provide information about comings and goings births and passings heretofore unknown. In the intervening years, her mother would pass away, her brother James and sister Sarah both married and stared families of their own and it must have been sorrowful to be in a foreign land unable to share in their joys or give solace and support to those she loved so dearly.
In 1952, as indicated in the letters from Reaskmore, it was my motherís wish to return to Ireland as a family, but economics and tensions at home precluded such efforts and another ten years would slip by. In March of 1962, her brother John would pass away, and then her father only weeks before her planned return. She would return three more times in that decade, and thanks to her son Ed, almost every year thereafter until her final trip around 1996 at the age of 84. Nothing gave mother more pleasure than returning year after year, and visiting with family and friends even when with the passing years fewer of her family and friends were left to greet her.
At the age of 83, mother underwent surgery for defective heart valves and a cancerous lesion in her bladder and although it was successful she would never be the same again. Her loss of memory would accelerate and she would require constant care from my brother Dennis who became her caretaker. Through the years I would record some of her memories in an effort to preserve them for posterity. It would be her granddaughter Lauren who would do her final interview and record it for her children and grandchildren.